ETAT LIBRE D'ORANGE - Like This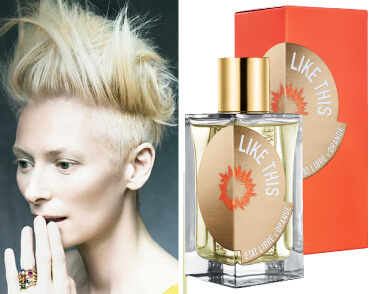 Like This, Etat Libre D'Orange
We are presenting the winner of a special price "Best nisch perfume" of French Fragrance foundation.
"Like This" was created together with Tilda Swinton and inspired by a poem of Rumi.
He wrote: "If anyone wants to know what "spirit" is, or what "God's fragrance" means, lean your head toward him or her. Keep your face there close. Like this."
It is a soft simple fragrance, it is about trust, about home. It is a bit smoky, fresh with ginger notes, it will give you a feeling of smelling green gras after the rain.
A combination of ginger, "sparkling" tangerine, pumpkin, immortal flower, neroli, roses, spices , vetiver, heliotrope and musk.
The best way to undertand the fragrance, is to experience it.