Fall scents for him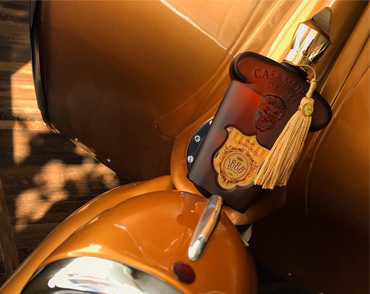 A fall fragrance is supposed to fill the area when the summer transitions to the autumn, and also when autumn transitions to winter.
PERRIS MONTE CARLO - Ambre Gris. Very unusual fragrance for those who love mysterious scents. Main notes: Sandalwood, Cedarwood, Amber, Coumarin, Vanilla, Labdanum, Musk.
CASAMORATI 1888. This scent was inspired by sensual images of Arabian nights. Main notes: Juniper, Lavender, Bergamot, Jasmine, Geranium, Amber, Patchouli, Vetiver.
Bois 1920 Itruk is perfect for cold, windy weather. This oriental woody perfume shows itself as a warm and calm bouquet which is based on balsamic and spicy accords. Main notes: Lemon, Caraway, Black Pepper, Amber, Vanilla, Tonka Bean, Oudwood, and Incense.