Fedua hand balm Melograno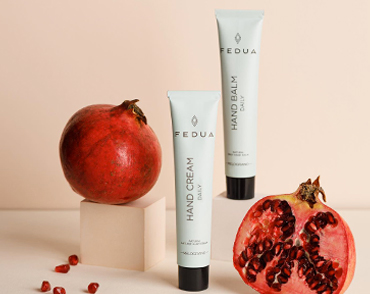 Hand Balm Daily Melograno by Fedua has a rich, "feminine" aroma with notes of Mediterranean fruits and pomegranate.
The balm provides softness and deep hydration of the skin, makes hands soft and velvety.
The active ingredients:
the pearl oyster extract that stimulates the cells and makes the skin denser;
extract of radish shoots contributes to the processes of DNA repair.
TIPS FOR APPLICATION:
Apply a small amount of the balm on your hands and massage gently for better absorption. Remommeded to use in the morning and/or evening.