Looking for something spectacular?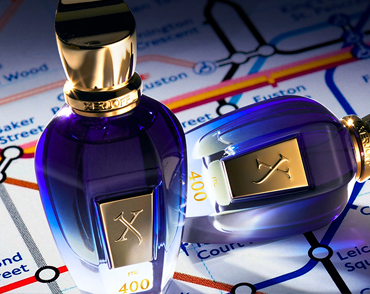 Looking for something spectacular? High fashion reigns supreme with Fatal Charme Xerjoff, a fascinating powdery and floral scent that mimics the luxurious world of couture.
Artistic, effortlessly stylish and truly narcotic, this exquisite scent encapsulates all that is inspiring and indulgent about the world of fashion and beauty.

The oriental fragrance Xerjoff JTC 400 recreates the striking atmosphere of the world-famous boutique located in London. . Presented with notes of honey rose, orange blossom, and velvet rose. The "highlight" of the heart was the most delicate white tobacco. A warming trail brings the powdery softness of vanilla.

K-bridge shines with the delicate petals of an exquisite red rose. Later warm coriander in the heart shimmers with spicy, slightly bitter, and fragrant shades. The trail of a floral-gourmand composition envelops with a refined melody of two chords - thick creamy caramel and charismatic vanilla bean. K'Bridge is inspired by the luxurious shopping world of retail in the heart of London's Knightsbridge.