Pikovaya Dama Xerjoff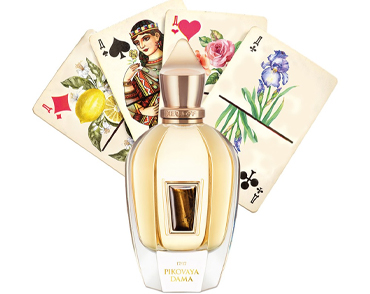 Сlassics are always evoke a whirlwind of thoughts and feelings. Especially perfumes by the Italian brand Xerjoff, who was inspired by the work of the great A.S. Pushkin "Pikovaya Dama".
The fragrance envelops you from head to toe, from the first moments when you try it. Pikovaya Dama covers with a citrus avalanche of bergamot, lemon and neroli.
Cedar, frankincense and coriander, in a harmonious way give the inevitability of being.
Patchouli, sandalwood, and vanilla musk are covered with a sweetish-intoxicating, weightlessly divine trail of earthly passions.
It it is the fragrance of adrenaline, excitement, at the same time old cards and champagne. Life, destiny.