Pikovaya dama - Xerjoff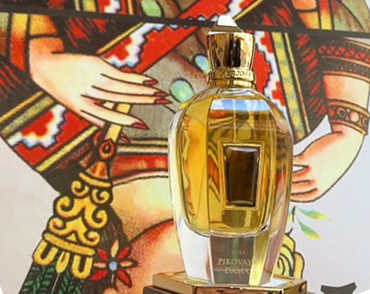 Literary classics are always modern, they always awaken a whirlwind of thoughts and feelings. Perfumers of the Italian brand Xerjoff, inspired by the work of the great A.S. Pushkin, in 2018 created the fragrance Xerjoff Pikovaya Dama of the flower-aldehyde group.
Bergamot, lemon, rose, neroli and aldehydes lead us to the exciting heart of Pikovaya Dama, represented by notes of cedar, coriander and frankincense and shaded by the smells of patchouli, sandalwood, vanilla and musk.