RAMON MONEGAL Kiss My Name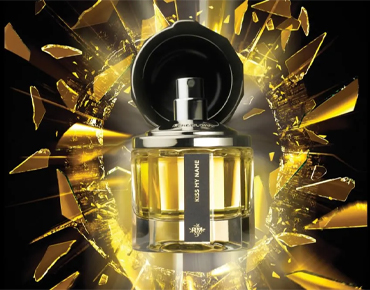 This multifaceted fragrance has a delicate, slightly powdery scent of white flowers that shows the uniqueness and charm of the tuberose. This perfume is distinguished by intensity, depth, and exceptional persistence.
Kiss My Name will become an indispensable accessory for a luxurious evening dress or a tuxedo. This fragrance fully reveals itself during the cool season, as well as in spring or autumn.
The perfume pyramid of the fragrance is built with notes of tolu balm, snow-white Egyptian jasmine, gentle and cool iris, Tunisian neroli and intoxicating, passionate tuberose.
The golden color perfume and placed in a cylindrical bottle, which is topped with a black cap. It is a real ink bottle and with this perfume you can write the most incredible stories of your life.