Saal&Co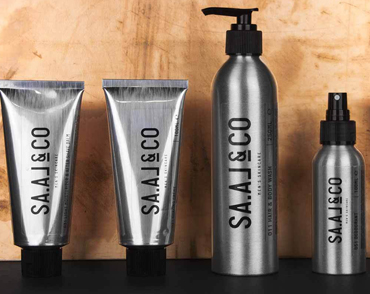 Saal&Co, Simple Skincare for demanding men
SA.AL&CO is the result of an elaboration about how truly great men's skincare really should be.
Therefore they have decided to come back to the basics, choosing great ingredients, a foundation for any great product. Products from SA.AL&CO is a perfect contribution to a men's daily routine.
Natural ingredients are effective, but not aggressive, remedying in a soothing, gentle way and creating a smooth sensory effect. The use of sophisticated formulas and a small batch production process further guarantees a degree of quality and freshness.
Products are certified natural and Vegan skincare. High Concentration of Premium Natural Ingredients i.e. Macademia Nut Oil, Shea and Cocoa Butter, Birch Juice, Lavender, Sage and more.
Sustainable Packaging from 99% Recycled Aluminum. Easy-to-Use Products applicable with 5-10 Minute Routine.
Multi-purpose Products with full Body Product Range. Enjoy!