Summer mood - Rose fragrances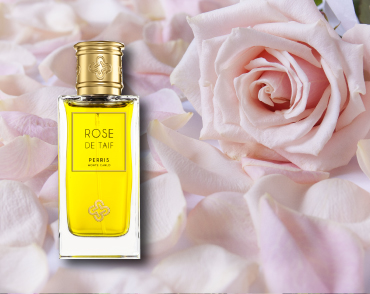 What could be more pleasant in the summer then to immerse yourself in the enchanting aroma of roses? A trembling rose, 100 ML, Linda Landenberg - opens with the morning freshness of flower meadows, a little later a smell off rose appears which hides somewhere behind currant bushes. A duet of flowers is supported by a base of sandalwood.
Rosamunda is an ode to the young rose princess. The gentle sound fascinates from the first notes with the fragrance of morning dew on the rose's petals. The author of the masterpiece Marie Duchene, Laboratorio Olfattivo, managed to create a truly unique fragrance, charming, bright, shimmering with the rays of the sun in drops of dew on flowers. In the center of the composition Bulgarian rose, Turkish rose, saffron and patchouli, amber and white cedar very gently complement this bouquet. The effect is enhanced by the notes of agar and sandalwood.
Rose de Taif Elixir is dedicated to the rare aroma of taif rose oil. Perfume was created to present the smell of this noble flower in the form of a precious stone. In the center of the fragrance is a taif rose, framed with expensive ingredients that complement it: fine accents of other colors, woody shades and light chords of oriental spices.